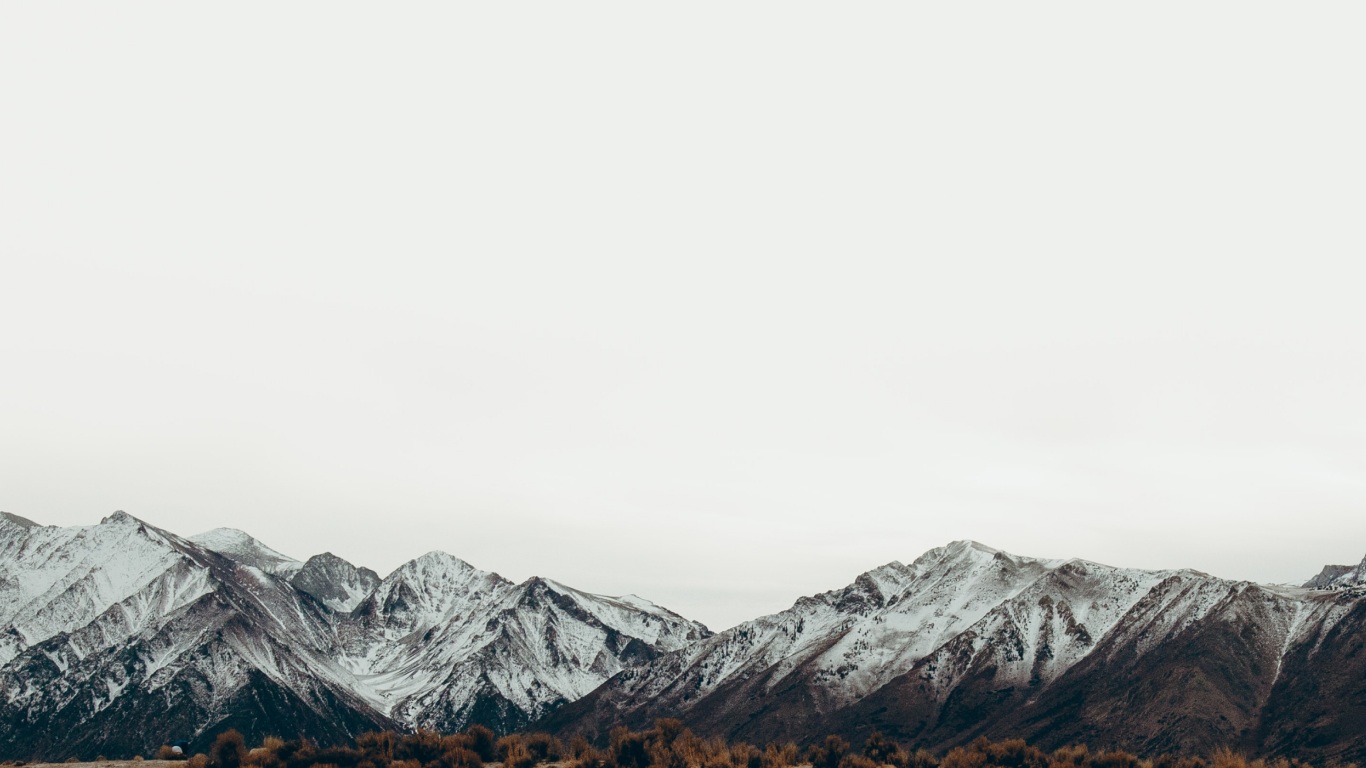 THE REAL EDGE IN MEDIA
Wildcat International is an independent media company offering the real edge in writing, publishing, filmmaking, special events, and media consulting.
Changing With the Times
With the world economy so shaky, and the book industry struggling, we at Wildcat International recognize that the only trees left standing in the forest are going to be publishers who recognize the need for change in how we produce and market books. The book industry is mired in a number of horse-and-buggy practices, from unlimited returns to the need for book storage, that are killing many smaller publishers by chiseling away their profit margin. We also suffer from growing inattention on books by the major media, even schools and libraries.
We affirm the importance of books and information in print. Books have been with humanity for several thousand years, and we believe they will go on being important. But just as books transitioned from hand-copied manuscripts to mechanical printing in the 15th century, today books are re-adapting themselves yet again to changing technology, through digital printing, and the Internet. So Wildcat International has embarked on a transition time, away from the traditionally produced editions that we've felt so proud of — towards print on demand, e-books, Internet sales and promotion on the Web.
Wildcat will also be widening our focus to be more mainstream, and hopefully to start publishing other authors, with a focus on powerful personal stories — because we think that the personal story is the most powerful vehicle for communication and change.
News
FOR IMMEDIATE RELEASE

Out West at the Autry Presents Patricia Nell Warren's New Book, My West Author talk and book signing with noted historian and author of The Front Runner (1974), the first gay-themed novel to be named a New York Times bestseller Sunday, June 26, 2:00 p.m. Museum Admission Rates Apply

Los Angeles, CA (May 16, 2011) – After a successful inaugural year of Out West at the Autry programs, the Autry National Center continues its commitment to telling the stories of the lesbian, gay, bisexual, and transgender (LGBT) community in the American West by presenting Montana native, noted historian, and author Patricia Nell Warren on Sunday, June 26, 2011.

"The continuation of Out West at the Autry is a testament to the great interest that exists for the LGBT stories of the American West to be heard and the need for them to be added to our mainstream historical narrative," said Daniel Finley, Autry President and CEO. "We thank Ms. Warren for her dedication to this groundbreaking series and are pleased to have her participate once again."

In her new anthology, My West, Warren unveils a collection of intensely personal writings about the American West—a sagebrush bouquet on everything from agriculture to zest, by way of cooking, ethnicity, history, politics, and sexuality. A book signing will follow her talk.

"Seeing the Autry make its historic decision to explore the LGBT aspect of Western history, and participating in one of its first Out West programs, was a turning point for me," said Warren. "The Autry inspired me to gather up dozens of short pieces that I'd published here and there over the years —and to herd some of these favorites together under one cover as an anthology of personal perspectives on my native region."

"In a year when LGBT publications are failing and LGBT bookstores are closing at an alarming rate, as the author of the most famous gay novel ever written Patricia Nell Warren was and remains the 'frontrunner' of gay fiction," said Gregory Hinton, creator and producer of Out West at the Autry. " Her 2011 Western anthology, My West, is a testament to her craft, her veracity, and her true Montana grit. Readers of LGBT fiction—past, present, and future—are forever in her debt."

Tickets for this event include museum admission: $10 for adults, $6 for students and seniors 60+, $4 for children ages 3–12, and free for Autry members, veterans, and children age 2 and under.

Patricia Nell Warren

Warren was born in 1936 and grew up on the historic Grant-Kohrs ranch at Deer Lodge, Montana. The ranch was established around 1860 by mixed-blood trader John Grant and sold to her great-grandfather, Conrad Kohrs, in 1866. Her father, Conrad Warren, took over the ranch in 1933. Later, the National Park Service bought most of the ranch and opened it to the public in 1977 as the Grant-Kohrs Ranch National Historic Site.

Warren's passion for writing came naturally, at age 10. Her family had a strong oral tradition that included lots of storytelling at the dinner table, which left her deeply affected by the West's multifaceted history. She first published in 1954, at age eighteen, by winning the Atlantic Monthly College Fiction contest. After college graduation in 1957, she worked as a Reader's Digest editor for twenty years. In 1971, Dial Press published her first novel-The Last Centennial-which was set in a small Montana town.

In 1974, when she came out, William Morrow published her gay-themed novel The Front Runner, which became a New York Times bestseller. By 1991, she was publishing One Is the Sun, another Western-themed novel. Meanwhile, she freelanced on the side, focusing on Western subjects with articles in Persimmon Hill, American West, Montana Magazine, and many other publications. Her Reader's Digest article, "Saga of an American Ranch," won a 1982 award from the National Cowboy Hall of Fame. In 1994, with a business partner, Warren launched an independent publishing imprint, Wildcat Press, which has most of her books in print. Today she lives in the San Fernando Valley.

Additional Dates for Out West Programs

Saturday, June 18, 2011, 2:00 p.m.

The Bozeman Library Foundation and Out West Montana will present Out West at the Bozeman Library during annual Montana Pride festivities, along with the Montana launch of Patricia Nell Warren's 2011 Western anthology My West.

Saturday, June 25, 2011, 7:00 p.m.

Beyond Brokeback: A Staged Reading With Poetry & Songs Presented by the City of West Hollywood through its Arts & Cultural Affairs Commission, the Lesbian and Gay Advisory Board, and Out West at the Autry Fiesta Hall in Plummer Park, 1200 North Vista Drive, West Hollywood, CA 90046

Free with reception to follow. RSVP: pbonds@weho.org.

Sunday, October 16, 2011, 2:00 p.m.

Marsden Hartley and the American West

Out West at the Autry

Heather Hole, assistant curator from Boston's Museum of Fine Art, will discuss her book Marsden Hartley and the American West with Amy Scott, the Autry's Marilyn B. and Calvin B. Gross Curator of Visual Arts in the Romance Gallery. After the death of his beloved German officer, our great American landscape modernist painter Hartley found solace in the Western landscape of the New Mexico desert.

November 13, 2011

Out West at Roosevelt University in Chicago presents Beyond Brokeback Director David Zak directs Beyond Brokeback in Chicago's historic, 3,400-seat Auditorium Theatre. Beyond Brokeback was written by Members of the Ultimate Brokeback Forum, adapted for the stage by Gregory Hinton, and first presented by the Autry National Center on December 11, 2010, in commemoration of the Fifth Anniversary of Brokeback Mountain.

Saturday, December 10

Saving the LGBT Story: Preserving Personal History Collections Out West at the Autry

Personal history collections provide unique insights into historical, cultural, social, and economic aspects of the LGBT community. A panel discussion with archivists and experts will provide personal collectors with information about caring for their photographs, documents, and ephemera and raise awareness about institutions that might be appropriate future repositories for their collections.

About Out West at the Autry

Out West at the Autry is a series of public programs that explores the contributions of the lesbian, gay, bisexual, and snap nudes community to Western American history by bringing together scholars, authors, artists, politicians, musicians, and others for gallery discussions, performances, and screenings. Conceived by independent curator Gregory Hinton in 2009, Out West at the Autry was inspired by the Autry's installation of the iconic shirts worn by Heath Ledger and Jake Gyllenhaal in the film Brokeback Mountain, on loan from collector Tom Gregory, as well as the permanent inclusion of the International Gay Rodeo Association (IGRA) archives into the Autry library (both facilitated by Hinton). Beginning in 2011, the Autry will present four public Out West at Autry events, and the series will travel to other Western institutions. 

Out West at the Autry is made possible through the generous support of Tom Gregory, HBO, the David Bohnett Foundation, the Gill Foundation, the Small Change Foundation, and the Gay and Lesbian Rodeo Heritage Foundation in association with the Gay and Lesbian Alliance Against Defamation (GLAAD), the Human Rights Campaign (HRC), and the Courage Campaign.

About the Autry National Center

The Autry National Center, formed in 2003 by the merger of the Autry Museum of Western Heritage with the Southwest Museum of the American Indian and the Women of the West Museum, is an intercultural history center dedicated to exploring and sharing the stories, experiences, and perceptions of the diverse peoples of the American West. Located in Griffith Park, the Autry's collection of over 500,000 pieces of art and artifacts, which includes the collection of the Southwest Museum of the American Indian, is one of the largest and most significant in the United States. The Autry Institute includes two research libraries: the Braun Research Library and the Autry Library. Exhibitions, public programs, K–12 educational services, and publications are designed to examine the contemporary human condition through the lens of the historical Western experience and explore critical issues in society.

Weekday hours of operation for the Autry National Center's museum at its Griffith Park location are Tuesday through Friday, 10:00 a.m. to 4:00 p.m. The Autry Store's weekday hours are Tuesday through Friday, 10:00 a.m. to 4:30 p.m., and the Autry Cafe is open Tuesday through Sunday, 9:00 a.m. to 4:30 p.m. Saturday and Sunday hours for the museum and the store are 11:00 a.m. to 5:00 p.m. The museum, the store, and the cafe are closed on Mondays. The libraries are open to researchers by appointment.

Museum admission is $10 for adults, $6 for students and seniors 60+, $4 for children ages 3–12, and free for Autry members, veterans, and children age 2 and under. Admission is free on the second Tuesday of every month.

###

For press inquiries only, contact:
Yadhira De Leon
Sr. Manager, Public Relations
Autry National Center
323.667.2000, ext. 327
ydeleon@theAutry.org
http://www.theautry.org/

---

Patricia Nell Warren's "My West: Personal Writings on the American West" out June 15, 2011

LANDMARK NOVELIST TO PUBLISH NEW ANTHOLOGY
Patricia Nell Warren's "My West: Personal Writings on the American West" out June 15, 2011

WILDCAT PRESS

8306 WILSHIRE BLVD. BOX 8306 – BEVERLY HILLS, CA 90211
818/246-2766 phone – 818/246-2767 fax
www.wildcatpress.com
contact person: Shirley Ashford

MY WEST:
Personal writings about the American West – past, present and future

By Patricia Nell Warren
Bestselling author of The Front Runner, One Is the Sun, etc.

Description: Warren grew up on the Grant-Kohrs Ranch in Montana, now a national historic site. In addition to writing eight novels, she spent the last 50-plus years carving out a body of short works that both celebrate and scrutinize her native West. Her articles, commentaries, editorials, blogs, investigative reports and historical pieces have appeared everywhere from The Reader's Digest and Persimmon Hill to Huffington Postand the Hot Springs Little Baldy Press. In this anthology, she collects a sagebrush bouquet of 47 favorites on everything from agriculture to zest, with animals, city life, cooking, ethnicity, gender, history, politics, sexual orientation and spirituality along the way. As an out American author, Warren used these subjects as a lens through which to view "her West."

Review quote: In his foreword, noted author/filmmaker Gregory Hinton, himself a born Westerner, says of this book: "A masterwork by one of our most gifted storytellers. Patricia's deeply evocative stories will quickly transport even the most dug-in urban reader to the heartland that is the American West."

Bibliographic data:

ISBN 13 – 9781889135083 ISBN 10 – 1889135089
Title – My West: Personal writings on the American West, past, present and future
Author – Patricia Nell Warren
Publisher – Wildcat Press
Format – 6 x 9 trade paperback – anthology
Length: 422 pages
Price – $29.95
Publication Date – June 15, 2011
Finished books available for shipping – May 16, 2011
Audience – General trade
Subject – literary collection, historical and autobiographical

Bio Information:

Warren's previous Western writings have received critical acclaim. Her 1971 first novel, The Last Centennial (Dial Press), was called 'impressive…Faulknerian" by Library Journal. Her 1982 Reader's Digest article, "Saga of an American Ranch," received the National Cowboy Hall of Fame's Western Heritage Award for magazine writing that year. Also, her previous anthology, The Lavender Locker Room: 3000 Years of Great Athletes Whose Sexual Orientation Was Different (Wildcat Press, 2006) received an Independent Publisher Gold Medal, and was a finalist for the Benjamin Franklin Awards.

---

"My West" just tied for Best LGBT Nonfiction Book in the 2011 LGBT Rainbow Awards. This lively new international competition started up in 2009.

"My West" just tied for Best LGBT Nonfiction Book in the 2011 LGBT Rainbow Awards. This lively new international competition started up in 2009. It is based in Facebook, and is run from Italy by literary critic and Amazon reviewer Elisa Rolle, with a corps of 100 judges from many different countries. This year the competition drew more than 300 entries, and featured a "best cover" contest with readers voting on their favorite cover. More information and a full listing of the Awards at http://elisa-rolle.livejournal.com

---